The Oakville Yacht Squadron has a full racing program…
Our annual open regatta, the Oakville Weekend Regatta,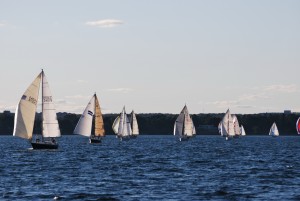 is August 11th-13th 2017. Register early! Click here to register.
We have great club racing Wednesday and Thursday evenings from May to September, both nights will offer spinnaker and white sail competition. Keep an eye here for notices.
The Annual Jeff Robins Pursuit Race is held on July 29th, 2017.
We actively support the Lake Ontario Offshore Racing, Single Handed Racing and Double Handed Racing groups. Details available at LOOR.CA.
We are an active member of GHYRA. Check out the GHYRA Race Week.
We are an active member of LYRA
Racing Documents
ISF Racing Rules 2017-2020
2017 OYS SAILING INSTRUCTIONS + Amendment
Amendment 2A
Amendment 3
Race Registration 2017 Form 
Fall Series Course

An invitation to all OYS club racers…
Please join a new Facebook group formed to facilitate communication among the racers and with your Race Director. The name of the group is OYS 2017 RACE PROGRAM click here.
RESULTS
2017 Jeff Robins Pursuit Race Results
PHRF Regatta Mark Racing Results