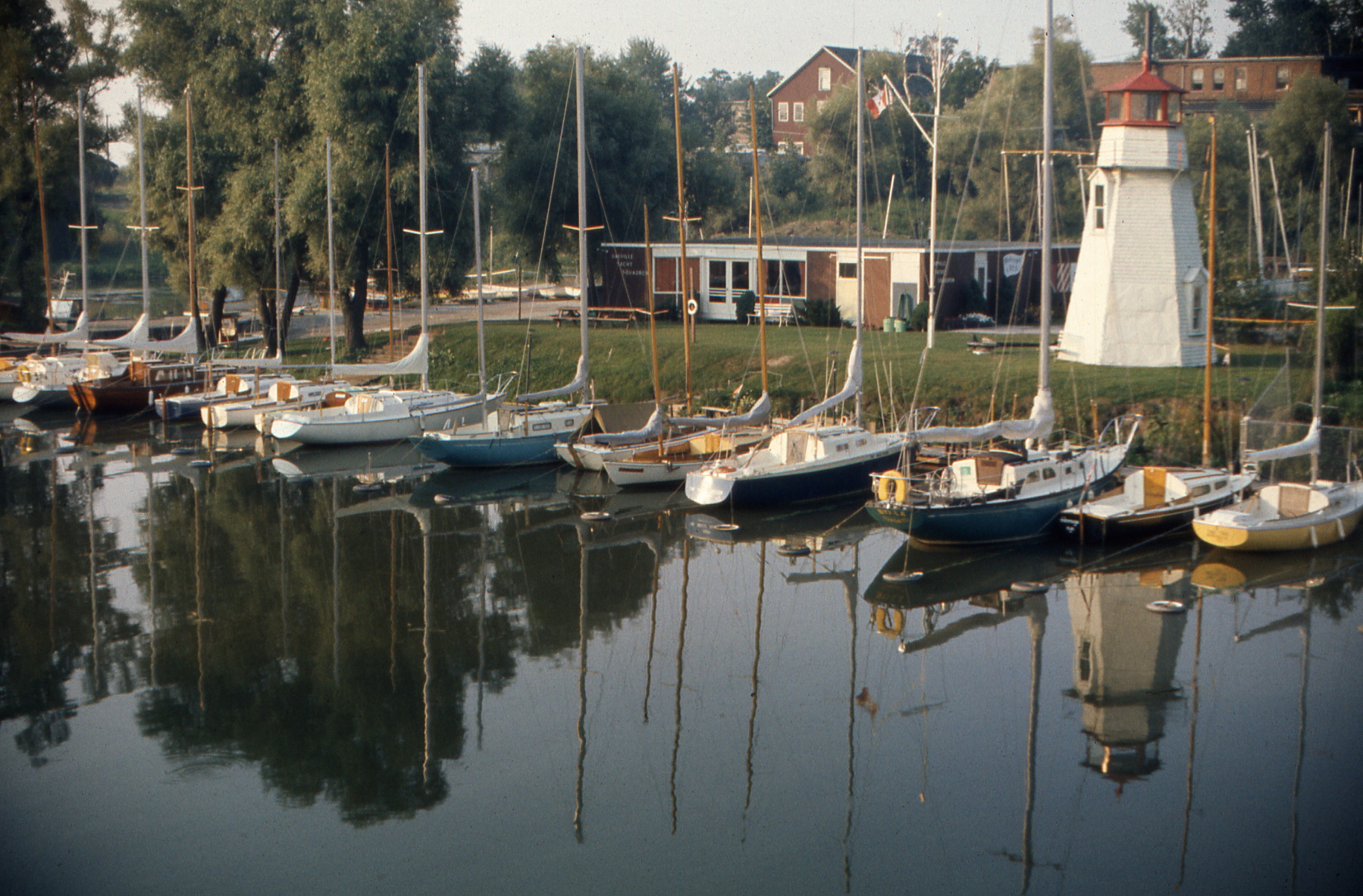 Oakville Yacht Squadron was founded in 1946 by a group of sailors
interested in racing Snipe class dinghies, a boat which was very popular and competitive at the time, and still has an active
international fleet today. Early facilities, located in downtown Oakville across the river from the current site of the club were limited, but that did not prevent the members from being very competitive on the local and international stage. The involvement of OYS sailors with the Snipe class continued until recent years – not too many years ago Id Crook, an OYS member, was Commodore of the International Snipe Class Association. With the passage of the years OYS members moved across the river, established a more permanent clubhouse, and graduated to larger boats.