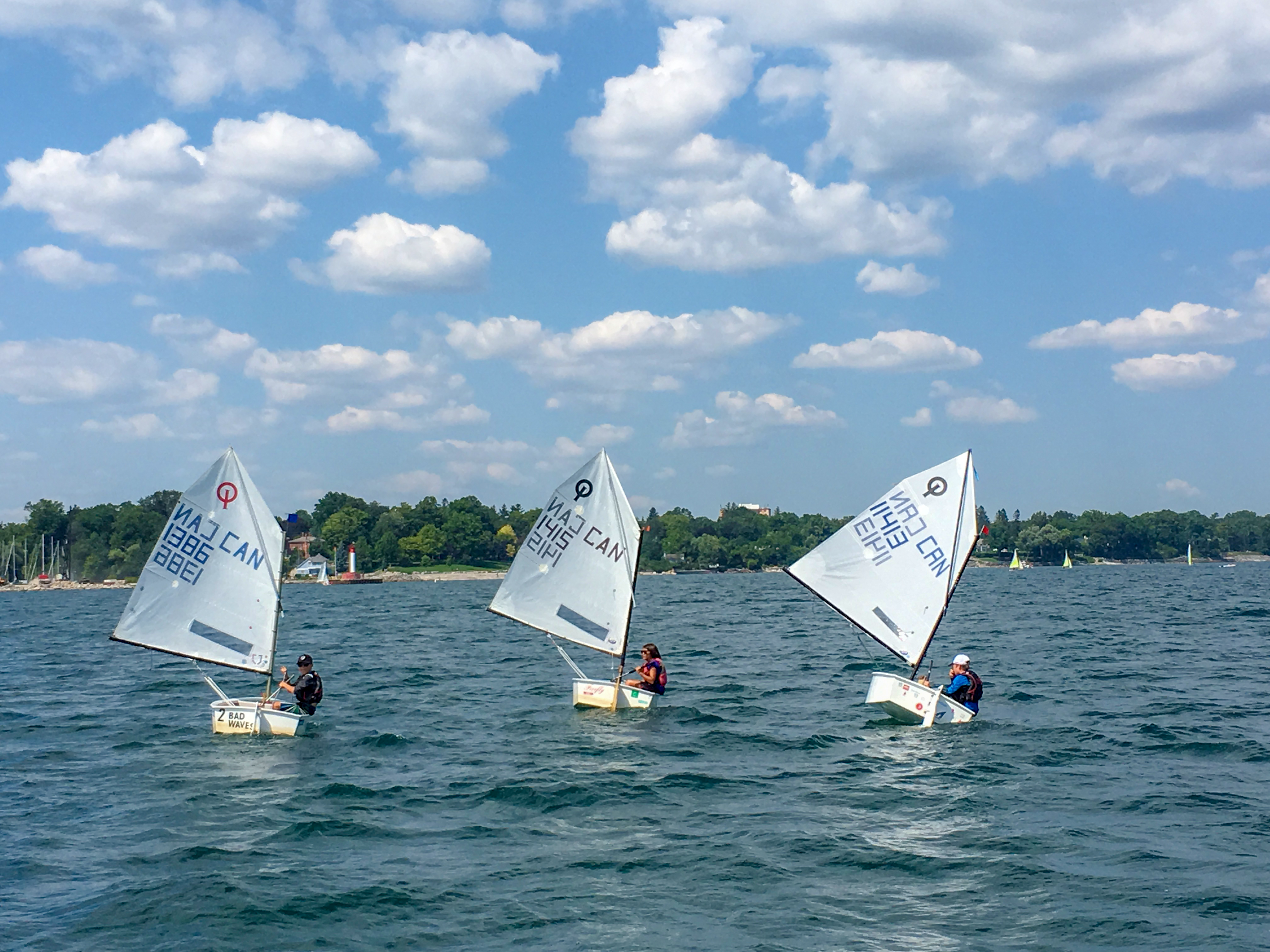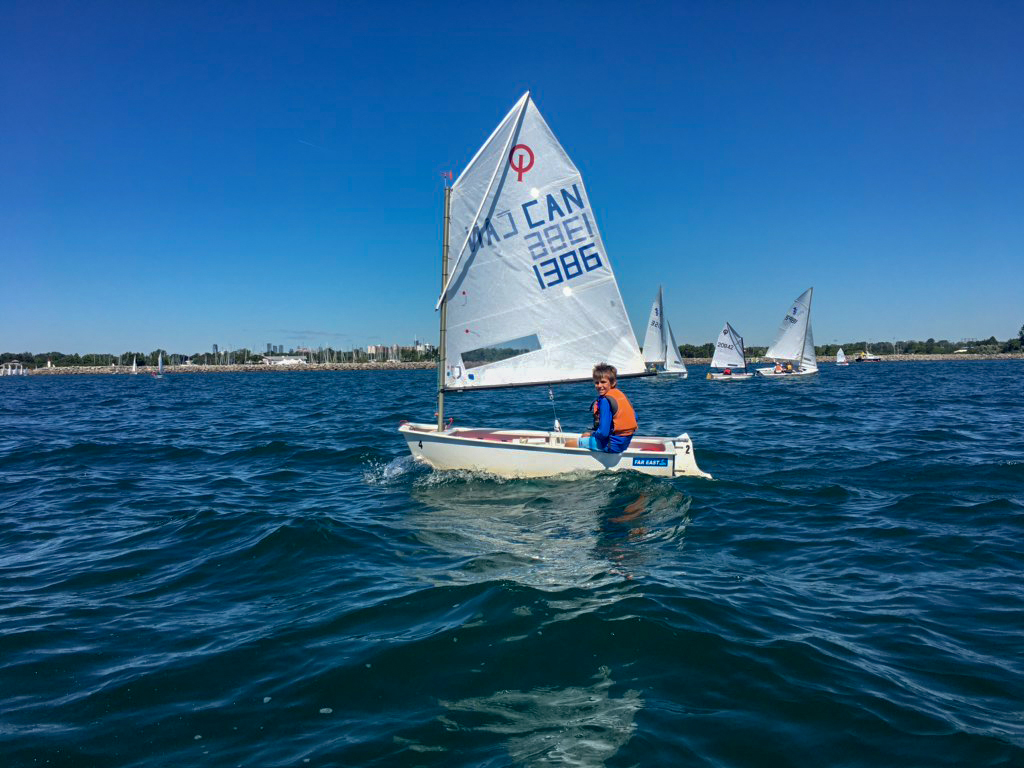 PERQUISITES: certificate in cansail 1 & 2
requirements: sailor must provide their own boat.  program fee includes season storage
In the OYS Opti Learn to Race program, sailors will be working towards their achieve their CANSail 3 & 4.  The Opti racers continue to develop their skills by introducing a new racing aspect. Sailors will learn leadership, boat balance and steering in various conditions, hiking, appropriate sail trim for desired destination including accelerating and stopping, sailing upwind, rounding marks via gybing and tacking, and race tactics and strategy; all with a focus surrounding racing.  Sailors in this program are required provide their own Optimist dinghy, charters are available through the OYS Sailing School.
The Oakville Yacht Squadron is a sailing centre of excellence for racers in the GTA.  To maintain this level of excellence, a higher level of commitment from our racers and parents is required.  Regatta participation is a highlight for our sailors in this program and parental support is required by way of chaperoning, hauling trailers, travel planning and regatta assistance.  Please note that regatta fees and travel expenses are not included in the program fee.  Coaching will be provided at regattas.
Offered in 4 week sessions in July and August, Monday to Friday, 8:30am-3:30pm. Sailors may elect to return for a second 4 week session.  Extended camp care is available.
Cost for 1 month session: $1,295.00 (HST exempt)