OYS Regatta Vibes 2017
August 11th-13th 2017.
The Oakville Yacht Squadron welcomes all PHRF boats, J27s, & Etchells  for competitive and fun on-the-water racing and a great on-shore party with spectator games!
PHRF races will commence on Saturday, August 12th for course racing and a distance race on Sunday, August 13th. PHRF registration only $25!
OYS is also pleased to host the J27s North Americans and a Canadian qualifier for the Etchells Worlds for 3 days of racing starting on Friday, August 11th.
Results
---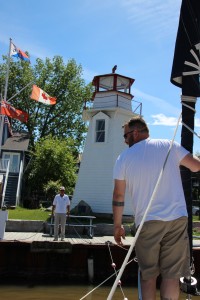 Lighthouse Challenge
Not a racer, but want to participate in this years regatta?  Join us for the Lighthouse Challenge on Saturday, August 12th.  This year will feature some fun point to point cruising and on the water tasks.  Skill will trump knowledge this year!
First 10 Lighthouse Challenge registrations, get a free pizza!
Click here to register for the Lighthouse Challenge.
---
Thanks to Volvo for making us part of their Sailing Series!