OYS Regatta Vibes 2018 August 10th-12th 2018.
The Oakville Yacht Squadron welcomes all PHRF boats, and one-design keelboats for competitive and fun on-the-water racing and a great on-shore party. Each year we have consistently excellent racing with substantial J27 and Etchells fleets, multiple PHRF spinnaker and whitesails divisions and professional quality race management. Racing activities are followed by post race tunes, food and events hosted in our Clubhouse on Sixteen Mile Creek in the heart of downtown Oakville. Stay tuned for registration details, coming soon!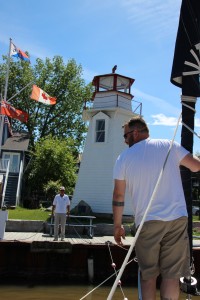 Lighthouse Challenge 2018
Not a racer, but want to participate in this years regatta?  Join us for the Lighthouse Challenge on Saturday, August 11th.  This year will feature some fun point to point cruising and on the water tasks.