OYS has a vibrant racing program. Each Wednesday and Thursday more than 30 boats head out to the racecourse to enjoy spirited competition.
Our skippers are always looking for an extra hand to help out.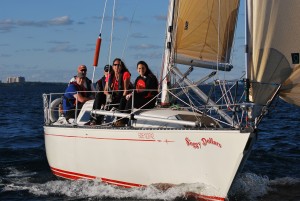 If you are interested in crewing on a racing sailboat, come down to the club at 6pm on Wednesday and Thursday nights to get on a boat.
Don't know how to crew?  Take the FREE Learn to Crew seminar.
Register here.
To be listed on the OYS Crew Bench as either a potential sailor looking for a ride or as a skipper looking for crew, post a comment below.
Sign up for the OYS Crew Bench: