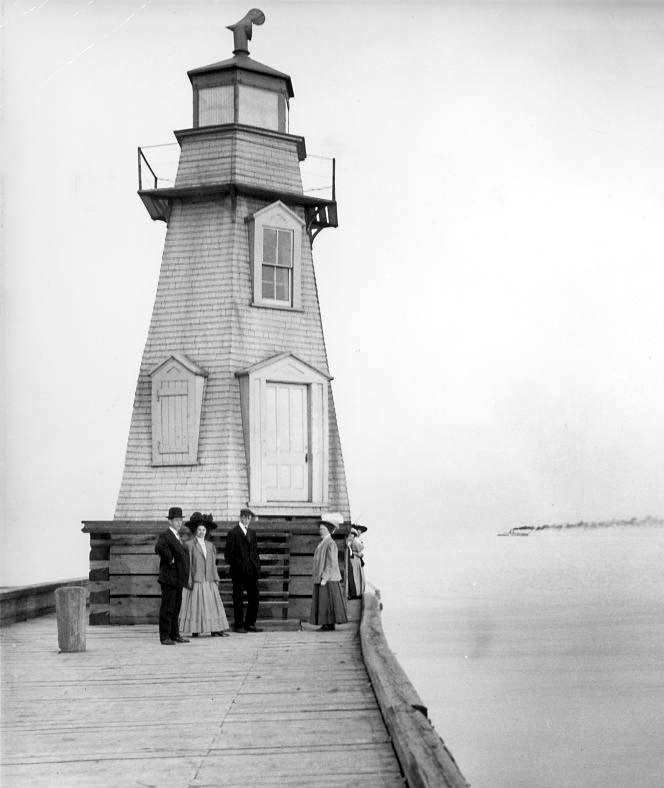 Enjoy a bit of Oakville's Maritime history:
The first lighthouse, rising 42 feet above the water, was built in 1836 at a cost of $852 under the direction of William Chisholm. A storm with 35-foot waves toppled and destroyed the light in April, 1886. The replacement was built by Henry George, a Port Elgin contractor, to the hexagonal wood design and completed in the spring of 1889 at a cost of $960.
A fierce storm in 1947 washed away the wooden pier and left the light an "island". The wooden pier was then replaced with a more rugged steel and cement structure.
In 1960 the Canadian Department of Transportation replaced the lighthouse with a modern steel structure, abandoning the original lighthouse. Members of Oakville Yacht Squadron and concerned local residents salvaged the lighthouse, moving it to its present location. Doug Armour, the first Commodore of OYS, petitioned Ottawa to gain official permission for OYS to take ownership of the shattered lighthouse, which was granted to OYS and Doug Armour.
In excess of $11,000 was spent rebuilding the lighthouse, and it was officially reopened by Mayor William Anderson on June 19, 1963. To preserve this old structure, it was extensively refurbished in1990, 2007, 2012 and 2013 at a cost of thousands of dollars and as many hours of volunteer work by OYS members.
The OYS lighthouse is one of the few 19th century wooden lighthouses remaining on Lake Ontario. On January 9, 1991, the OYS lighthouse was declared a Heritage Structure and bears a plaque to commemorate that event.