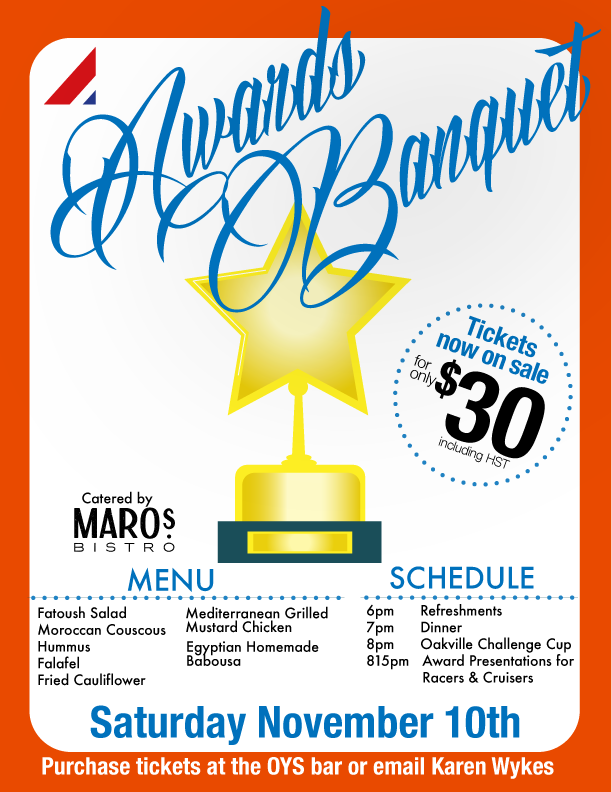 Racing Awards Banquet is Saturday, November 10, in the OYS clubhouse.
18:00 – refreshments
18:45 – guests are seated
19:00 – dinner is served
20:00 – Oakville Challenge Cup awards presentations
20:15 – OYS Club Racing Awards presentations
Catering by the excellent Maro's Bistro of Oakville, serving a middle eastern menu of delicious and healthy fare. Cost per ticket is $30.00 including HST.
To purchase tickets see Karen at the OYS bar, or email Karen.