Reciprocal Arrangements
OYS has reciprocal agreements with most of the yacht clubs on Lake Ontario and a few others. Thi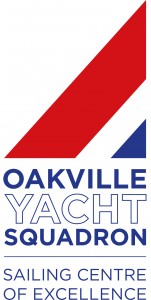 s is one of the benefits of membership in OYS – you can cruise to many clubs on the lake and be given a mooring for the night free of charge (the length of stay is dependent on the club, and they may charge for multiple nights).
The list of clubs to whom OYS has sent reciprocal invitations follows and is also available in the signout box at the clubhouse. OYS offers two nights at no charge, on a first-come first-served basis, to visitors from reciprocal clubs. Visitors can stay up to three additional nights at a cost of $40.00 per boat per night (excluding pre-arranged reciprocating club cruises or club-sanctioned events). View or download our Perpetual Reciprocal Invitation.
When OYS members cruise to another club, make sure you have your OYS membership card to present to them upon arrival. If you are welcoming a boat from another club, please ask to see their membership card.
Note that sailors who are not members of reciprocal clubs do not have reciprocal rights at OYS. Therefore, unless is it an emergency situation, a boat from a non-reciprocal location (e.g. a commercial marina) can be offered an overnight mooring at OYS at a cost of $40.
Yacht Clubs That Have Been Sent Reciprocal Invitations from OYS:
Alexandra Yacht Club
Aquatic Park Sailing Club
Ashbridges Bay Yacht Club
Bay of Quinte Yacht Club
Bluffers Park Yacht Club
Boulevard Club
Britannia Yacht Club
Brockport Yacht Club
Bronte Harbour Yacht Club
Buffalo Canoe Club
Buffalo Launch Club
Buffalo Yacht Club
Burlington Sailing and Boating Club
Canandaigua Yacht Club
Cathedral Bluffs Yacht Club
Cedar Island Yacht Club
CFB Trenton Yacht Club
CFB Kingston Yacht Club
Clayton Yacht Club
Cobourg Yacht Club
Collins Bay Yacht Club
Crescent Yacht Club
Dalhousie Yacht Club
Eagle Creek Yacht Club
Etobicoke Yacht Club
Fair Haven Yacht Club
Fifty Point Yacht Club
Frenchman's Bay Yacht Club
Genesee Yacht Club
Grimsby Yacht Club
Harbour City Yacht Club
Henderson Harbour Yacht Club
Highland Yacht Club
Ile Perrot Yacht Club
Island Yacht Club
Island Yacht Club (Wilson)
Kingston Yacht Club
Lakeshore Yacht Club
Long Point Bay Yacht Club
Lord Reading Yacht Club
Macassa Bay Yacht Club
Mimico Cruising Club
National Yacht Club
Nepean Sailing Club
Newport Yacht Club
Niagara-on-the-Lake Sailing Club
Oak Orchard Yacht Club
Oakville Club
Oakville Power Boat Club
Olcott Yacht Club
Point Breeze Yacht Club
Point Claire Yacht Club
Port Credit Yacht Club
Port Dover Yacht Club
Port Whitby Marina & Cruising Club
Presqu'Ile Yacht Club
Prince Edward Yacht Club
Pultneyville Yacht Club
Queen City Yacht Club
Rochester Yacht Club
Royal Canadian Yacht Club
Royal Hamilton Yacht Club
Scarborough Bluffs Sailing Club
Smuggler`s Cove Boat Club
Sodus Bay Yacht Club
St. François Yacht Club (Club de Voile Saint François)
Stormont Yacht Club also
Thousand Islands Yacht Club
Toronto Humber Yacht Club Ltd.
Toronto Hydroplane & Sailing Club
Toronto Multihull Cruising Club
Toronto Sailing and Canoe Club
Trident Yacht Club
Tuscarora Yacht Club
Vero Beach Yacht Club
Whitby Yacht Club
Wilson Yacht Club
Yacht-Club de Quebec
Youngstown Yacht Club
updated: 2015-06-09